Tuudo services
Success on various fronts
Tuudo contains a diverse range of services benefiting students, educational institutions and student associations. You can customise the Tuudo service portfolio to meet your needs.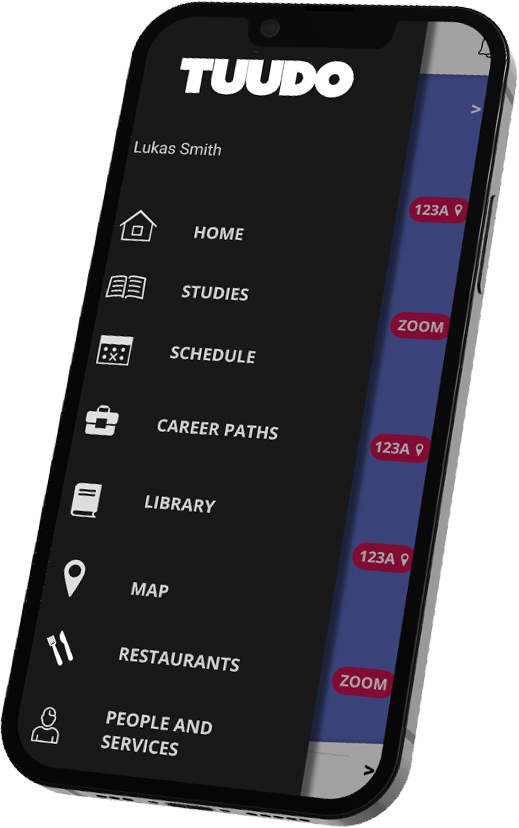 The most typical Tuudo package consists of basic services simplifying everyday student life: schedules, courses completed, registration for courses and exams, news feeds, campus maps, jobs and internships suitable for students, restaurant menus and institutional service directories. We transfer the personal study data of each student in a safe manner by integrating Tuudo with the information systems of the educational institution.
Tuudo also contains other services depending on the need of the institution. Tuudo is an agile and flexible service that can be tailored to meet the needs of its users and that is continuously developed. We actively develop our service and offer 24/7 user support to educational institutions.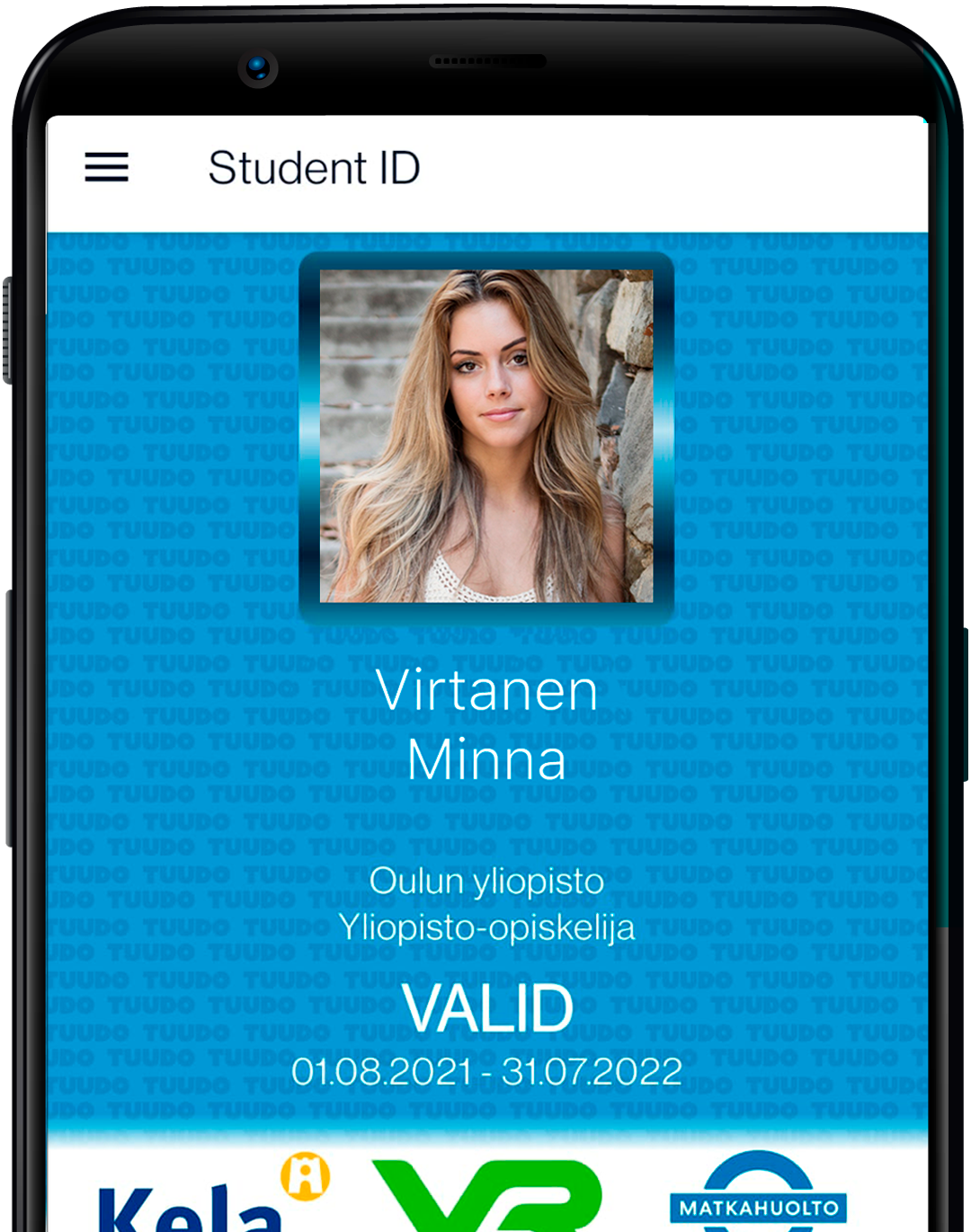 Student ID
We can add a student ID to Tuudo, to bring students benefits offered by Kela, VR and Matkahuolto, among others. A separate student ID can also be made available for those studying at open universities.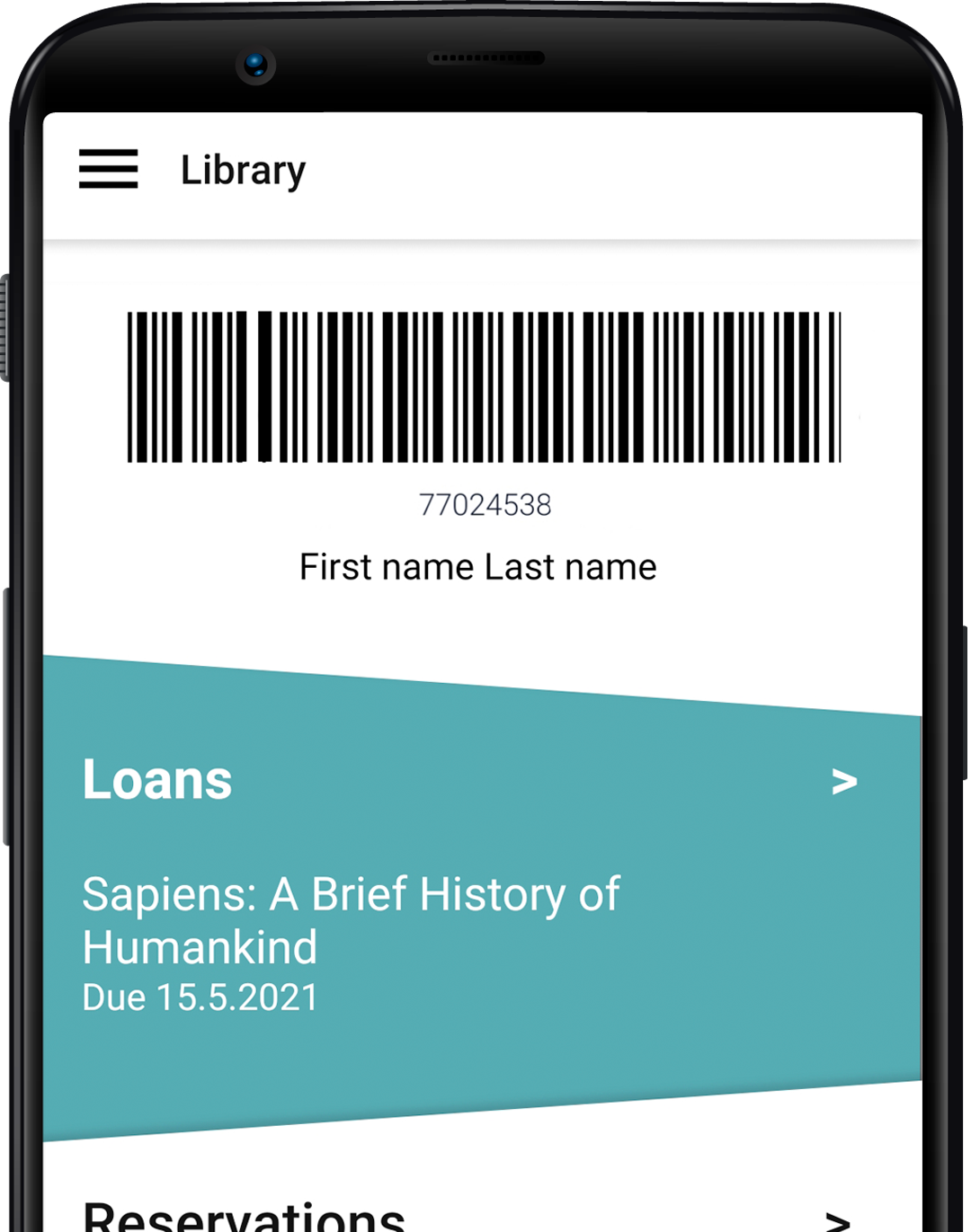 Library
Tuudo is integrated with the campus library system and offers students an opportunity to use a digital library card and library services on Tuudo.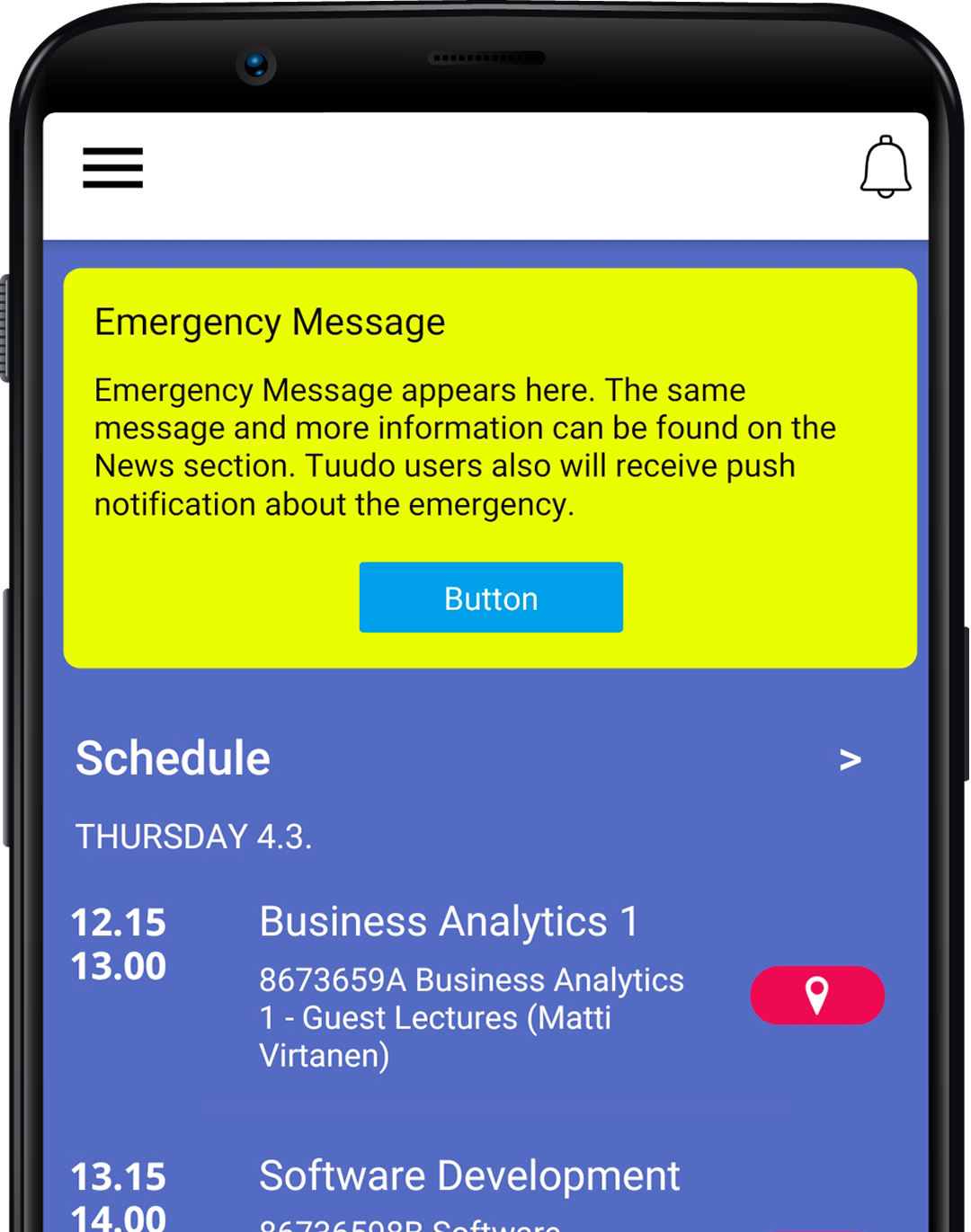 Emergency communication
Educational institutions can use Tuudo for their emergency communications. We offer a tool that can be used in a browser or in a mobile device to send emergency messages to Tuudo and directly to students.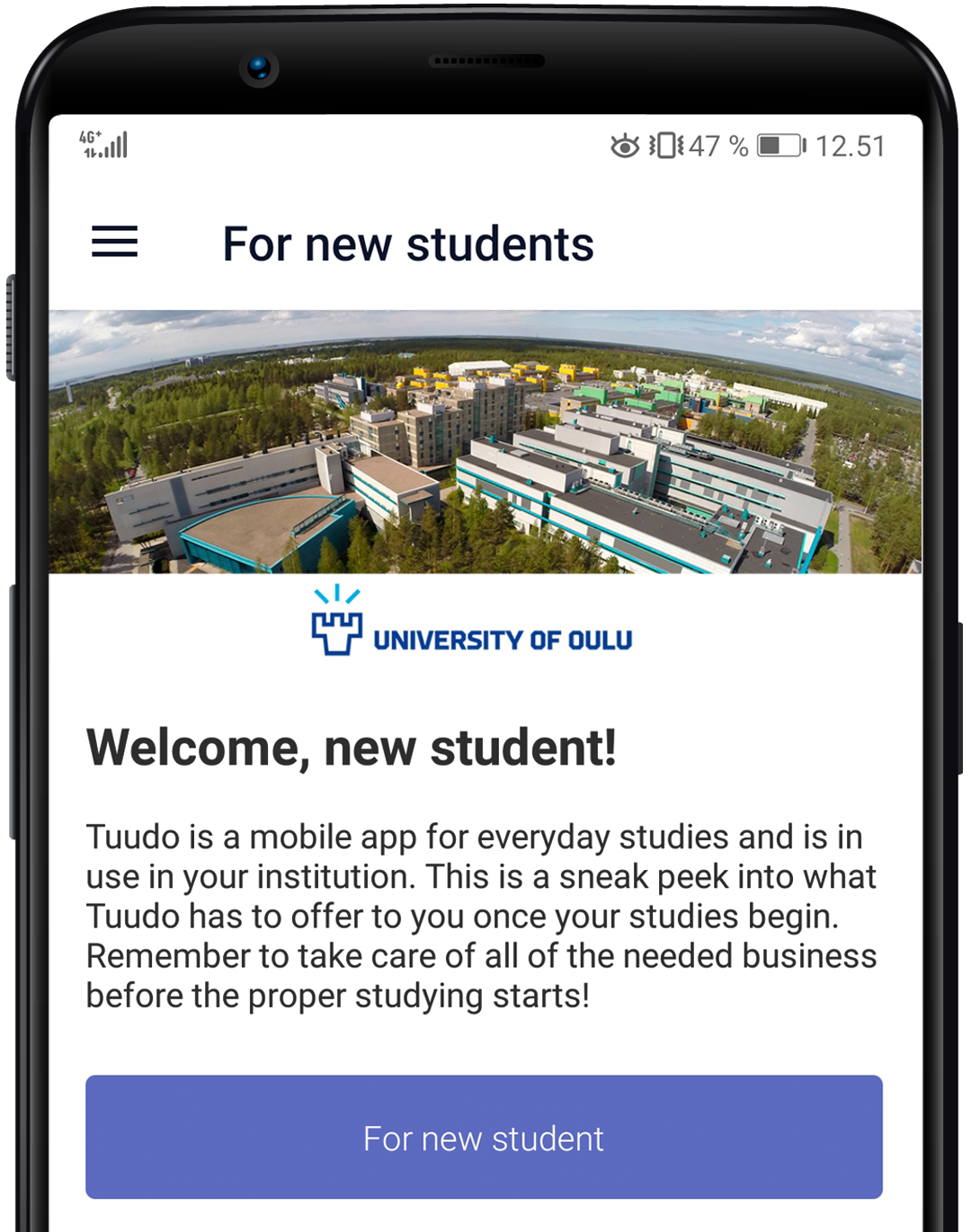 For new students
We will add an orientation package to Tuudo's side menu containing useful introductory information for new students. The information can be designed and created by the educational institution.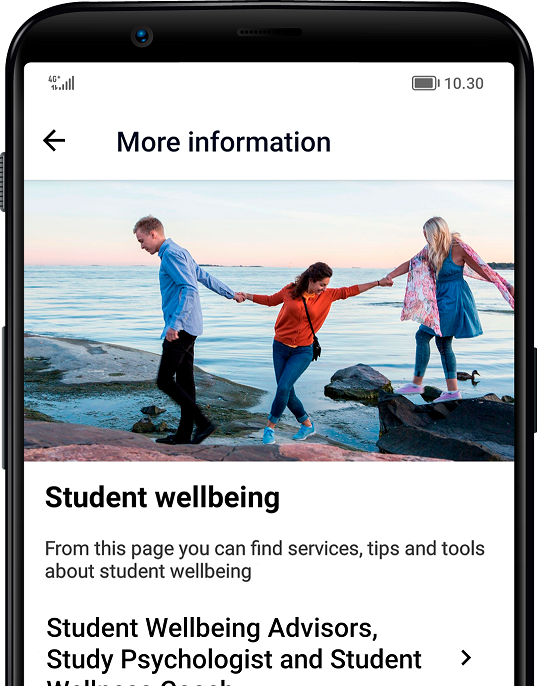 Well-being
The educational institution can add its own wellness service menu to Tuudo. Nyyti ry offers national content related to the mental well-being of students on Tuudo.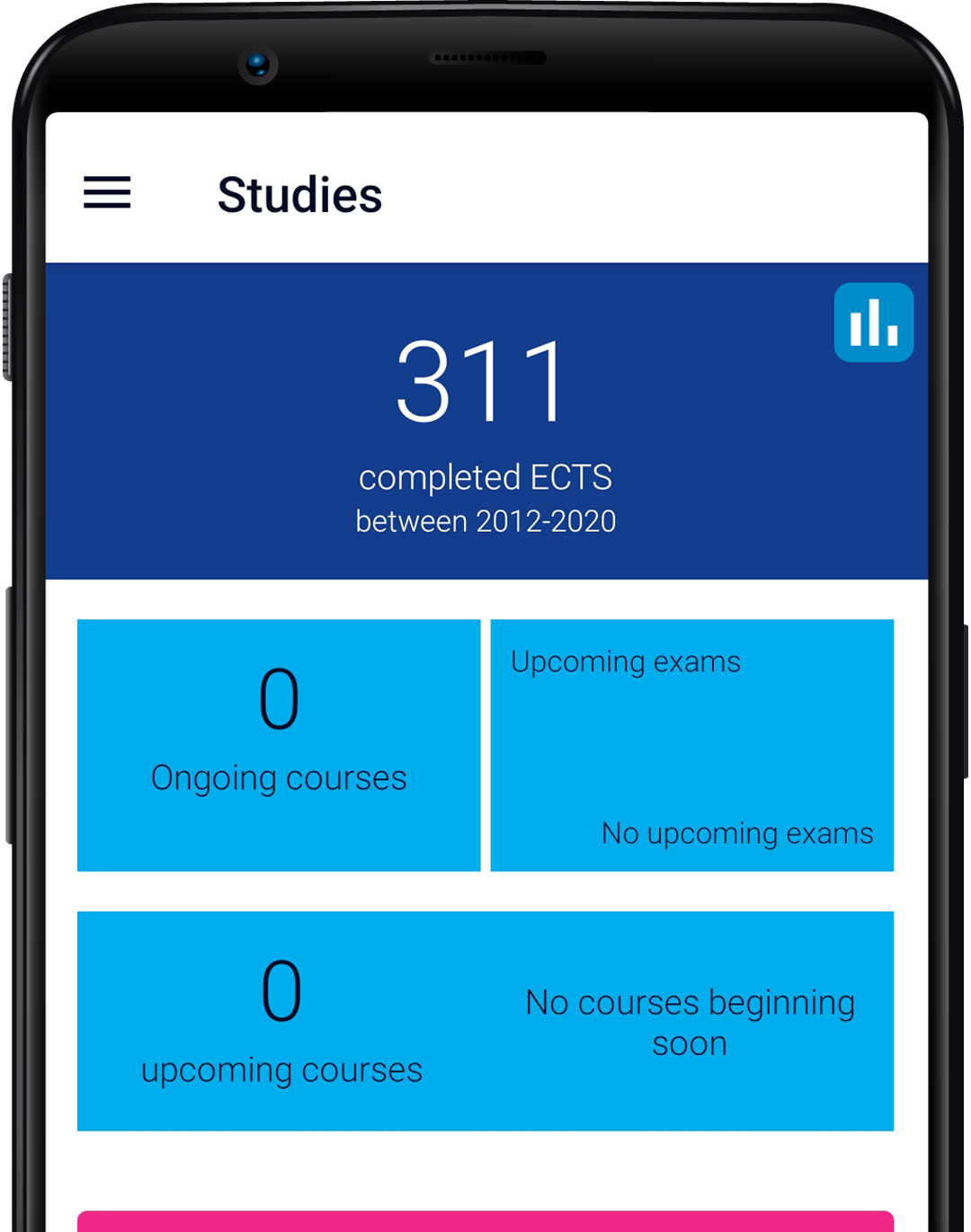 Advanced Branding
The educational institution can replicate the colours of its brand on Tuudo.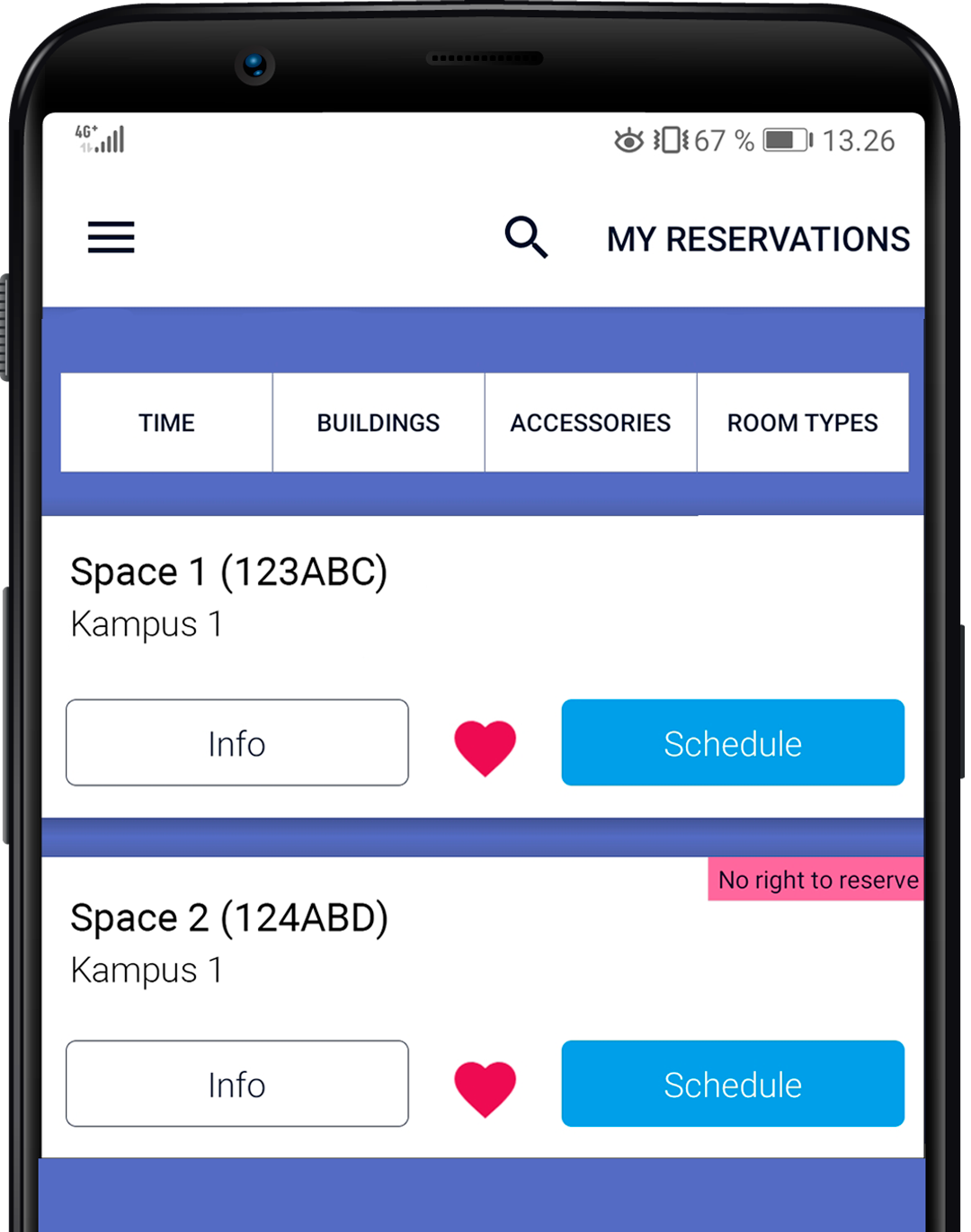 Space reservation
Students can book rooms and other facilities at their institution using Tuudo.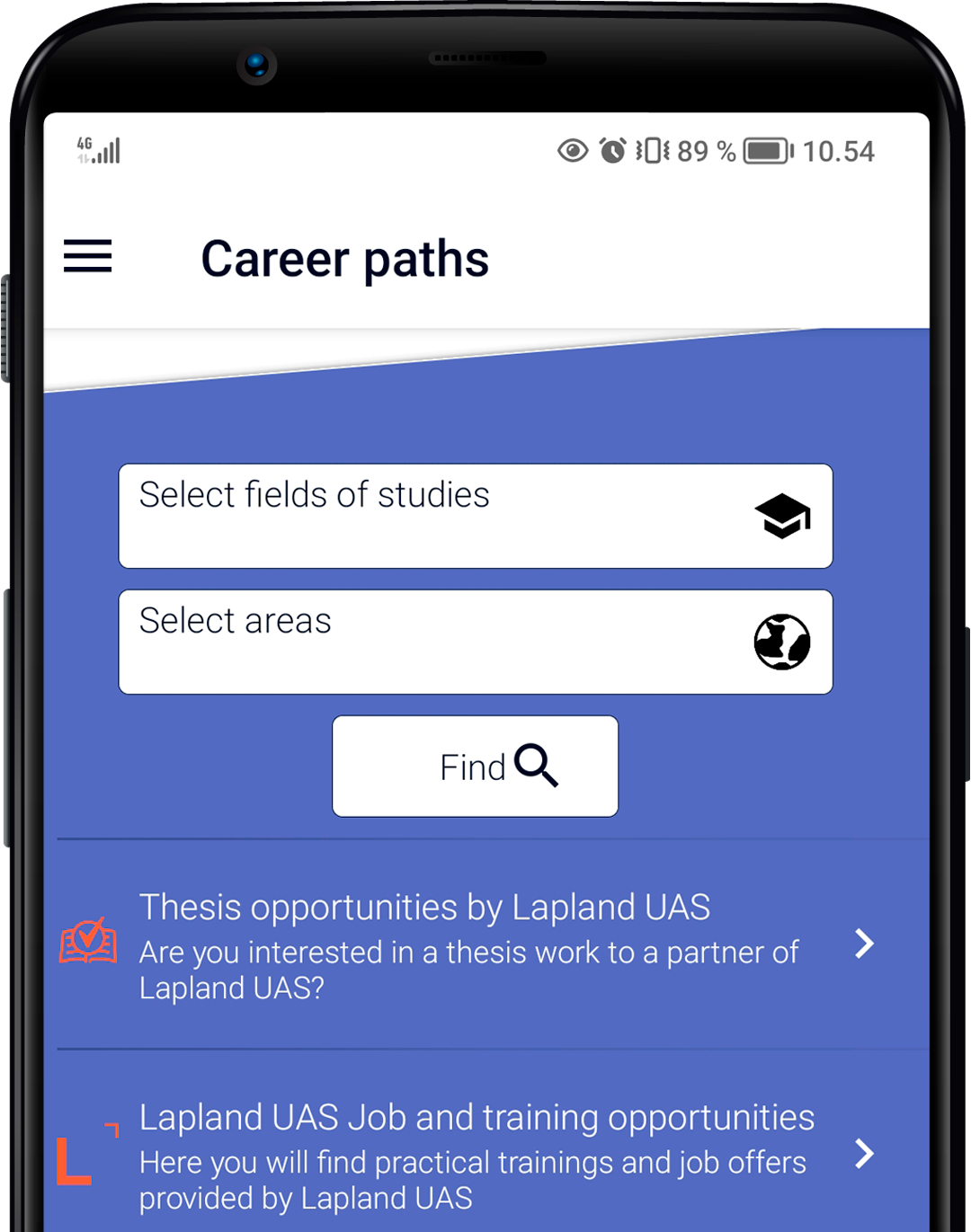 Internship platform
We offer a institution-specific platform where employers can post advertisements regarding internship positions and thesis opportunities suitable for students free of charge.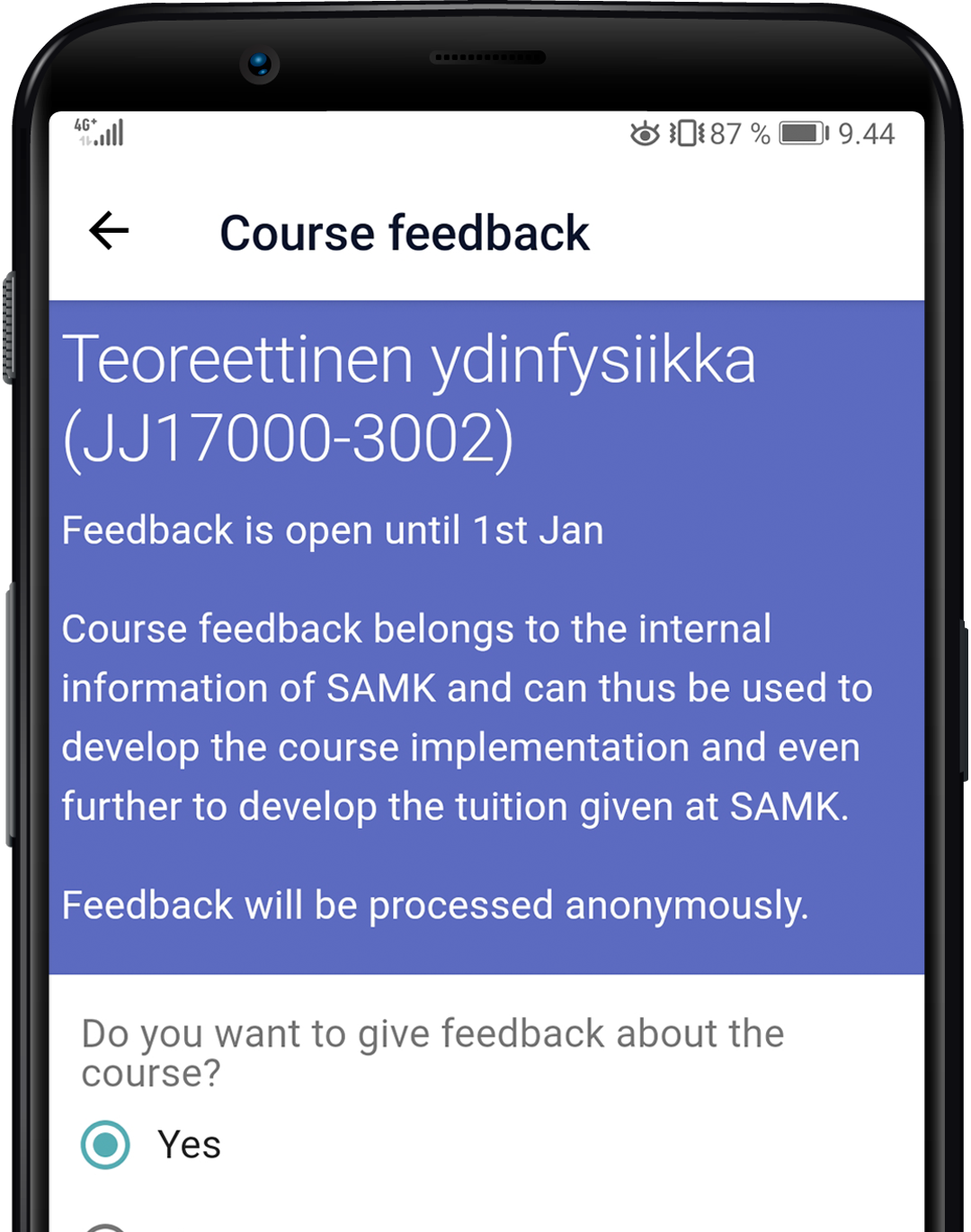 Course feedback
Personnel will receive feedback on their courses via Tuudo. Students can respond to the feedback surveys on Tuudo and get counter-feedback.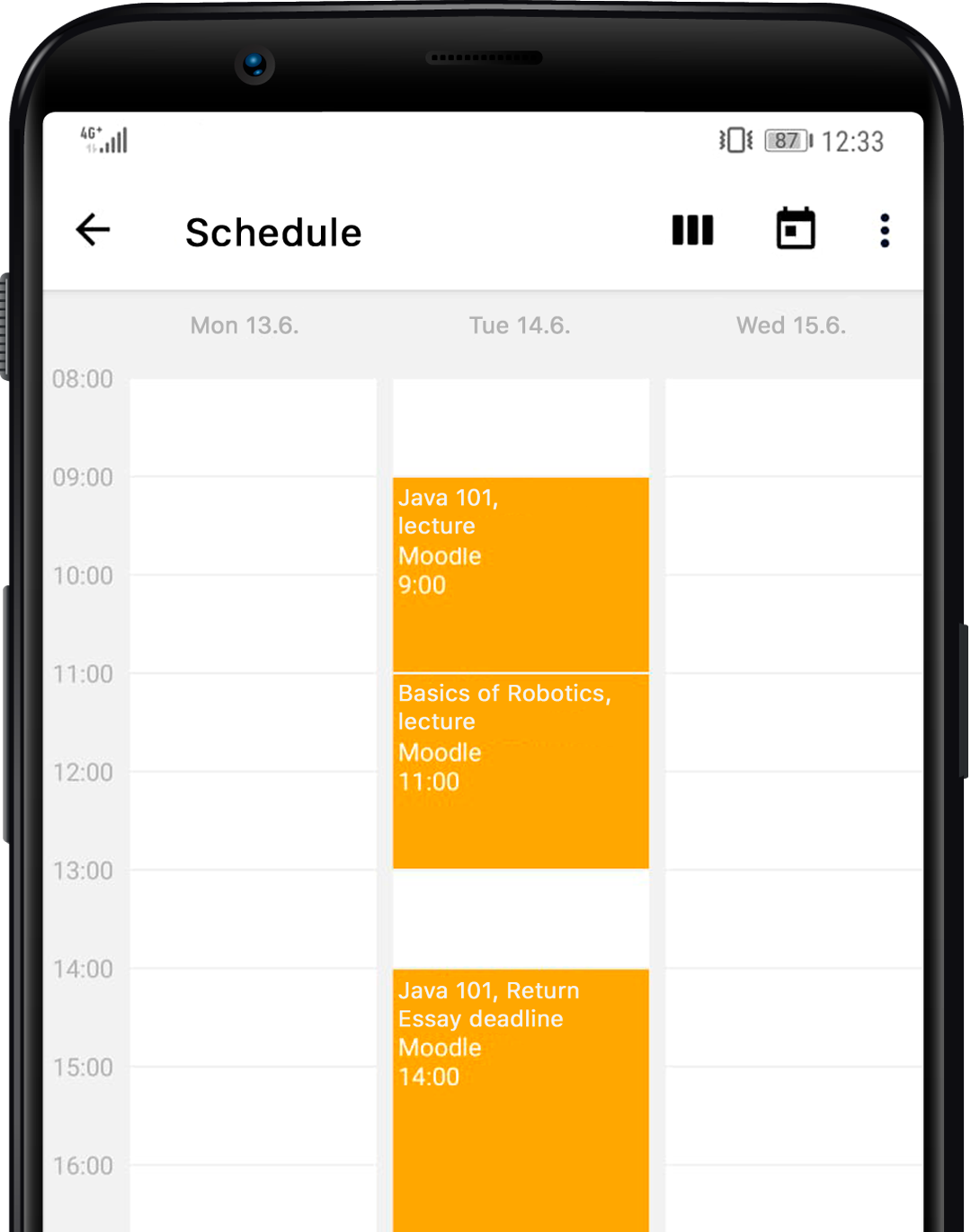 Moodle integration
We will integrate Tuudo with the Moodle platform of the educational institution, which brings Moodle events into the students' timetables.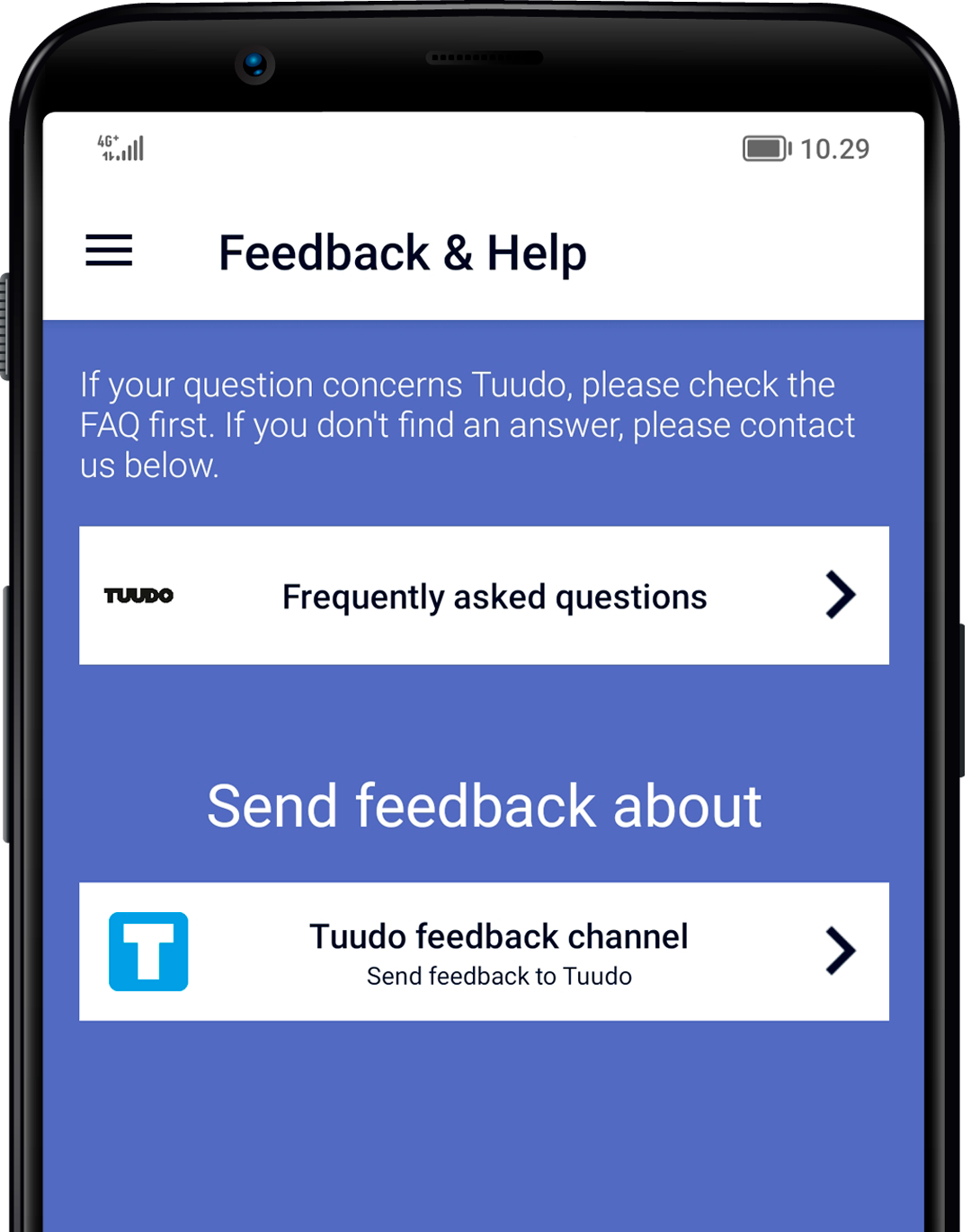 Contact Us section
We will add a form dedicated to the educational institution within Tuudo's Contact Us section. This will allow for a speedy feedback process and easy problem-solving.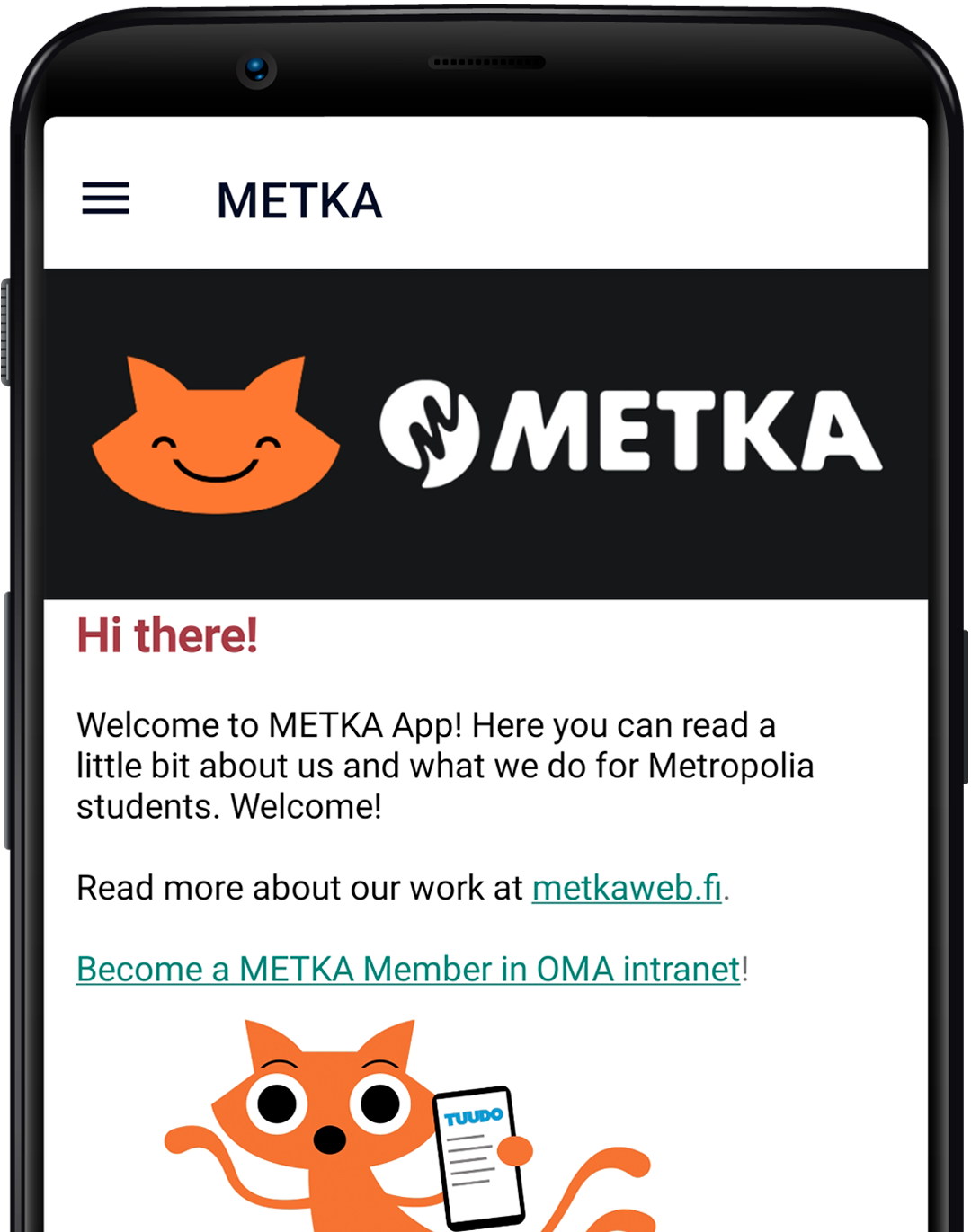 Student association menu
We will add a service menu designed and created by the student association to Tuudo.
Do you have any questions?
If you have any questions regarding the use of Tuudo or if you think that your educational institution could benefit from Tuudo, do not hesitate to contact us. We are happy to help!